Upcoming Workshops
Please check back for a schedule of upcoming workshops.
VOICE OF THE SOUL Workshop
Introduction to SoulCollage®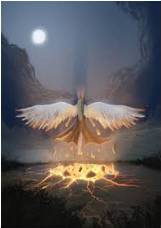 A GATHERING TO LEARN ANOTHER WAY TO ACCESS YOUR INNER WISDOM
Consider joining a small group of women and men, like-minded seekers, in a safe and non-judgmental creative environment. This will be a half-day workshop using SoulCollage® and Voice Dialogue allowing you to be in your own process and share in the process of others.
SoulCollage® is a fun process that anyone can do. Founder, Seena Frost, describes SoulCollage® in her new book, SoulCollage® Evolving. People make a deck of collaged cards, one card at a time. The SoulCollage® deck represents the self as a whole and each card images one part of that self. People use their SoulCollage® cards to access their own inner wisdom and find direction by reading their cards individually or in groups.
Come and discover an emerging self who wants voice, come find this
voice of your soul.
Led By: Dona E. Diftler, LCSW
When: November 11, 2011
Time: 1:00pm-5:00pm (Doors open at 12:30pm for nibbles and fellowship)
Where: 4646 Chambliss Avenue, Knoxville, TN
Cost: $55.00
Space is limited. Reserve soon to guarantee a spot.
Deadline: November 7, 2011
For additional information please call, Dona E. Diftler at 865-588-0488.
Please click here to download the registration form.